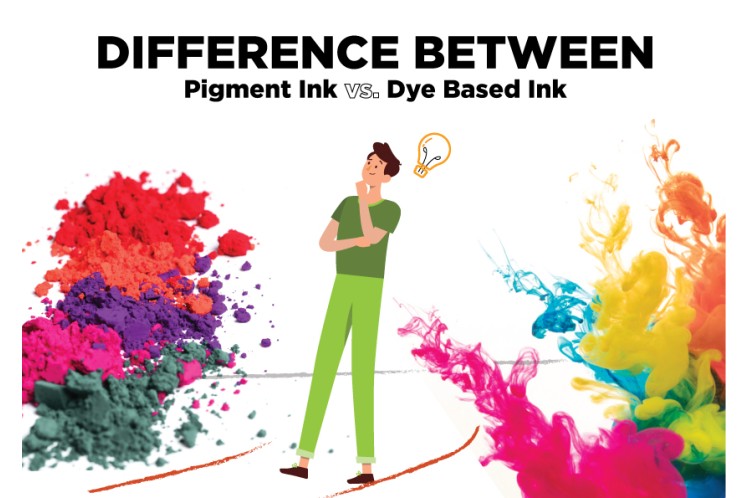 What is Pigment Ink and Dye Based Ink?
Pigment ink consists of very fine solid colorant powder suspended in a liquid carrier. Dye based inks are the standard ink type used in inkjet printers. It is made up of artificial or natural dyes.They consist of pigments that are completely dissolved and suspended in a liquid.
Pigment ink particles will remain on the surface of plain paper and are insoluble in water, it is similar to the theory where sand mix with water or oil painting on canvas. While dye based ink particles usually will absorbed into the layer or fibre of the plain paper and soluble in water, it works kind of color mix with water.
| | |
| --- | --- |
| PIGMENT | DYE BASED |
| No Dissolve and Insoluble | |
| Superior UV Resistance and Water Resistance | Not Water and UV Resistance |
| 2 year Outdoor Life / More year for Indoor use | Less than 1 year Outdoor Life |
| Long Life Durability and Color Consistency | Short Life Durability and Quick Fade Color |
| | Easy Blur due to Weak Against with Water |
| Less Color Depth and Solid | More softer Color and Vivid |
| | |
* Initial printing quality for both ink is virtually the same. The differences will be seen obvious after sometime or under exposure.
TIPS for BETTER PRINT:
Choose the Ink based on the function, Where you wish to display the artwork? Indoor or Outdoor? How long is the duration?

Prefer Solid Black and White Color only, Pigment ink is your Best Choice.

Vibrant Graphic with less detail and emphasis to the water and UV resistance, may choose Dye Based Ink as it has Excellent Color Saturation.

Thickness and Micron of a Paper or Sticker will also effect your printing result.
For related product, CLICK HERE